Road safety is a primary concern for motorists, pedestrians, and every road user. In the United States, at least 3 million people are injured in road accidents yearly. This means, as a driver, you have to observe all road signs and practice road safety to reduce accidents.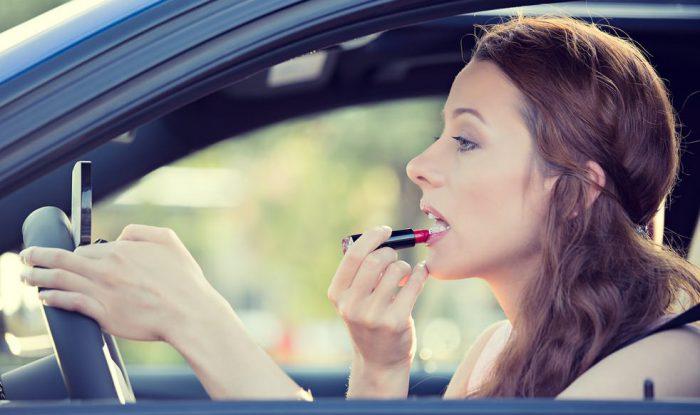 The first tip to observing road safety is ensuring your vehicle is in the best shape before taking it to the road. You can use the latest Blue DEF products to keep your car running smoothly. In this article, we highlight some driving habits you should avoid to stay safe on the road.
1. Driving Under the Influence (DUI)
Driving under the influence (DUI) is a serious traffic offense you should avoid. When you're out to take that glass of your favorite Bourbon or beer, you should call someone over to drive you back home. When driving under the influence of alcohol and other drugs, it is not easy to make the right decisions on the road. You are likely to lose control of the car or miscalculate when overtaking an oncoming vehicle. Driving while drunk puts your life and that of road users at risk.
2. Not Checking Blind Spots 
Before you start maneuvering your car, the first thing to do is check the side mirrors for any blind sports. Adjust and check your side mirrors for any blind spots before setting off. If your car comes with an active blind-spot monitoring system, it should make noise to indicate that there is something wrong with the blind spot before you can set off.
3. Cruising with one hand
Another common habit that most drivers have is steering the car wheel control with one hand just a few weeks after passing their driving test. The 10-2 hand position rule should hold even after passing your driving test. When you have two hands on your steering, you have better control over your car. You should also avoid turning your car wheels when the car is parked. Dry steering can damage your tires, and you don't want to keep changing your car tires regularly.
4. Not keeping distance
When driving on a busy highway, you should always keep your distance. If the car in front of you applies brakes instantly, you are at risk of running into them. Therefore, to keep safe when driving on a busy road, you should keep at least 40 meters apart. The easiest way to check if you're keeping a safe distance is to make sure you can see the car's rear and behind wheels in front of you.
5. Not Indicating
Most drivers forget to put their indicators on when driving because motorists and pedestrians don't expect them to turn. It is illegal not to have your car indicators on when driving. It is hard for other road users to know your intentions when driving without the indicators on. When you let other motorists know what you plan to do when driving, you can reduce accidents.
Final Thoughts
Careless driving is the number one cause of most road accidents. When on the road, you should avoid some habits like riding the clutch, not keeping distance, and forgetting to indicate when diverting. You can always arrive safely when you observe all driving rules.