Wood is popularly used in the manufacture of different products. You can use wood for furniture, flooring, and many other uses. Wood is popular for its durability, strength, and versatility and is preferred by many homeowners. However, the choice of wood determines the style and quality of your furniture.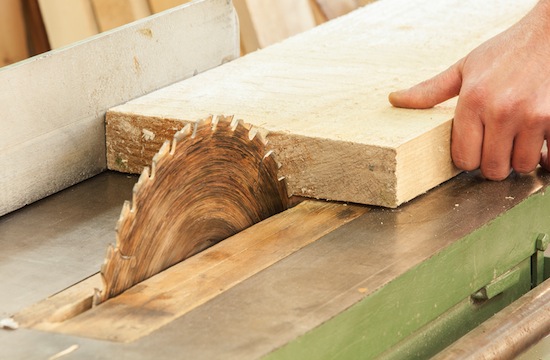 What are the distinctive wood categories?
There are two broad categories of wood used to craft different kinds of furniture. These are softwoods and hardwood. The common softwoods are cedar, pine, redwood, and fir. Examples of hardwood are oak, maple, cherry, teak, and walnut. The most popular types used for woodworking are;
Maple
Maple comes in two distinct types; these are soft and hard maple. Soft maple is commonly used for its ease to work within many woodworking projects. It's strong, and you can use it to make beds, tables, and cabinets. Hard maple is rarely used, and it isn't easy to carve into the desired shapes. However, this shouldn't deter you from using this type of wood. The reason?  Inventables stocks various machines and tools to help you carve your wood to match your specifications.
Spanish cedar
Cedar is high-quality and pricey. It has a natural aroma and is termite resistant. It's easy to work with, and you can use it to make wood veneers and plywood. It's perfect for making doors and outdoor furniture thanks to its natural resistance. You can also use it for chest drawers, wardrobes, and many other wooden items. It features reddish brown and light shades of pink color.
Pine
Pine is popular in most woodworking projects. It's a favorite among many woodworkers due to its natural texture. It's easy to work on and is a cheater option to other types of wood. Pine is useful for making household items such as shelves, book holders, tables, chairs, bed frames, etc. The best thing about pine is that you can paint it to accentuate its look, sand it and enjoy its natural look.
Oak
Oak is popular and among many woodworkers. It's strong and resistant to pets. There are two distinct types of oak wood; these are red and white oak. You can use it to make different wood items in your home. Oak is also useful in making wine barrels, and red oak is preferred due to its grain pattern and unique brownish-red color.
Mahogany
Mahogany is found in most parts of the world and is popular for its reddish-brown color. It's commonly used for making furniture, cabinetry, flooring, and jointless types of furniture. It's heavy hard, and strong, with moderate resistance to decay that you can treat with wood paint or varnish. Mahogany is, and you can use it to create stunning wood furnishings and crafts.
A quick wrap up
There are different types of wood that you can use for various purposes. The next time you embark on a woodworking project, choose strong ad durable wood. Pick the right type of wood to make decorative wood items from your home, and acquire your wood from reputable dealers.