Having bad credit is a headache. Banks can deny you loans, landlords will be hesitant to let you rent, and you could struggle to land certain jobs. But there's good news. You can get your credit back on track by following a few simple steps. Take a look at the tips below to learn how you can fix a poor credit rating.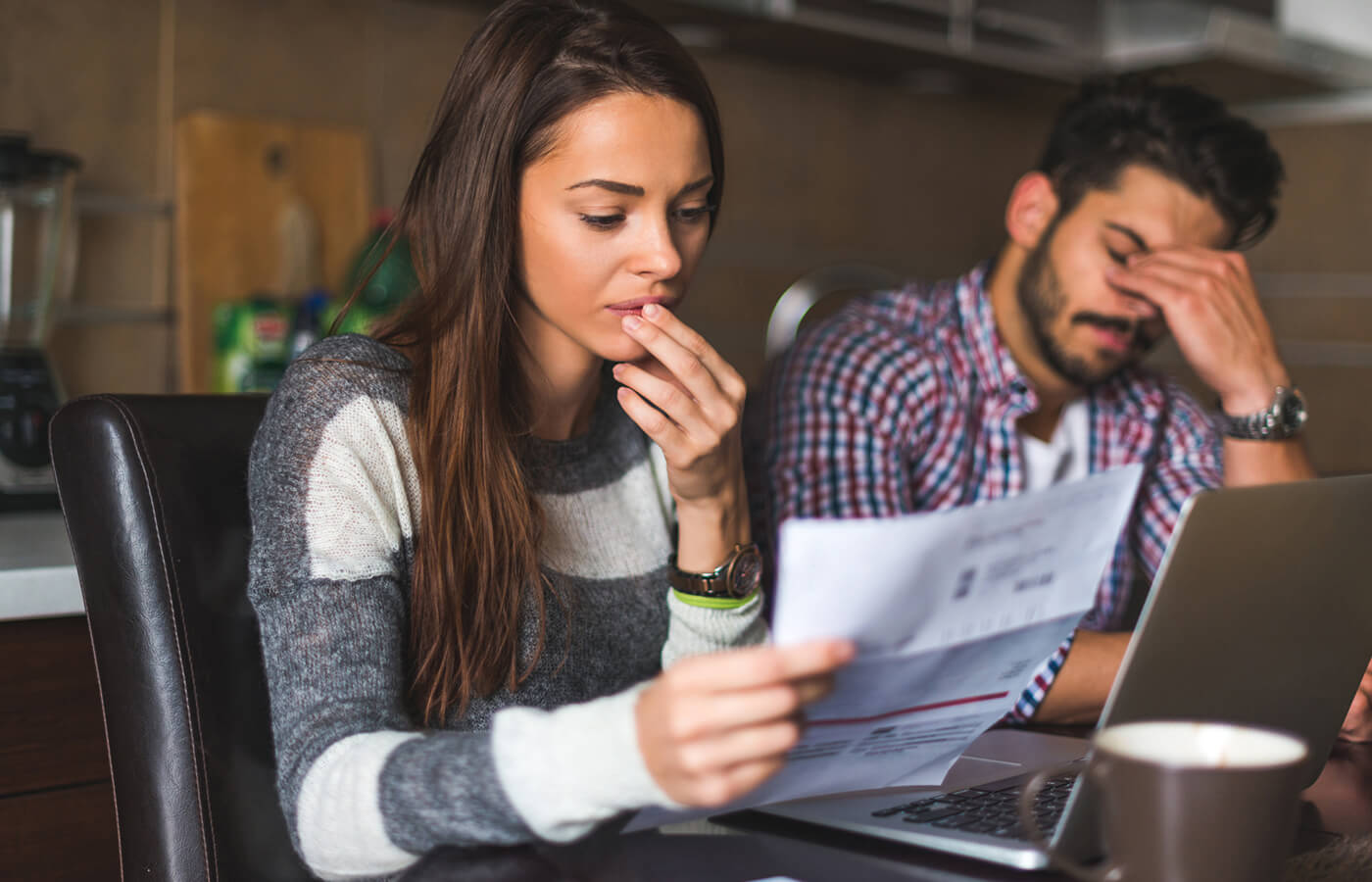 1. Use a Credit Builder Card
You probably haven't had time to build credit as a young adult. This can make it difficult to achieve milestones like buying your first car. However, a secured credit card can help build recognition and showcase your ability to manage accounts.
Most secured credit cards require a security deposit or funds transfer when you open them. This deposit is typically equal to your credit limit. If you use your card responsibly and pay your balance off each month, your credit will begin to improve. This initial infusion of your funds reduces the card issuer's risk, thus making such cards easier to qualify.
2. Pay Bills on Time
Life gets crazy, and it's easy to let tasks slip your mind. However, forgetting to pay your credit card bill can seriously affect your credit score. Payment history constitutes 35% of your score, making it the leading factor in calculating your rating.
If you have a hard time remembering to pay your credit card bill, autopay can help. Autopay automatically takes money from your chosen account each month and uses it to deliver to the credit card company. If you're concerned about over-drafting your budget, consider tracking your spending using a budgeting app. This will help you see how much money you spend each month.
3. Keep Credit Utilization Low
Timely payments aren't the only thing you need to work on when trying to improve your credit score. You'll also need to keep your credit utilization in check. Credit utilization refers to the percentage of your total available credit each month. Like payment history, it makes up a significant chunk of your score. Experts generally agree that it's best to keep utilization below 30%.
Consider paying down your balance early. Once per billing cycle, your card issuer reports your statement balance to the credit bureaus. This balance is used to calculate your credit utilization rate. It's tricky to determine when your issuer will report your balance. Consider paying down your balance early if you find yourself using a significant portion of your credit each month. But paying down your card frequently makes them more likely to see a smaller amount.
4. Pay Down Credit Card Debt
If you're like 80% of Americans, you have some form of consumer debt. This increases your credit utilization rate, negatively impacting your credit score. Focusing on paying down debt has the power to improve your score significantly.
One step to help eliminate debt is paying more than your monthly minimum. This enables you to decrease your total balance on cards and loans while limiting the interest you owe over time. If you're struggling to pay more than your monthly minimum, find places you can cut back on spending. This might mean eating out less or canceling subscription services like Netflix.
5. Increase Your Credit Limits
Despite frequent payments and debt reduction efforts, are you still struggling to reduce your credit utilization? Try increasing your credit limits instead. As long as your spending habits stay the same, this could help improve your credit score.
Co asks about a credit limit increase. Point out your on-time payment history and inquire whether you'd qualify for an increase in your credit limit. The answer might be To ask about a credit limit increase, contact your credit card company using the number on the back of your card. "no," but there's no harm in asking!
6. Keep Old Credit Cards Open
You may think it's a good idea to close unused accounts — less plastic means less spending temptation, right? However, it's a better idea to keep them open. Closing old accounts reduce your available credit, making it harder to keep your credit utilization low. Additionally, old cards increase your credit age, improving the age-of-credit section of your credit score.
If you haven't had a credit card for a significant amount of time, there's still a way to increase your credit age. A family member or friend can add you as an authorized user to an older account. You can create a lengthier credit history by adding yourself as an authorized user.
7. Check Your Credit Report and Dispute Errors
Do you pay your card on time and keep utilization under 30% but still have a low credit score? If so, an error on your credit report could be to blame. That's why checking your credit report at least once a year is important.
If you discover a mistake in your report, don't panic. Send a letter to the credit bureaus that created the inaccurate information. TransUnion, Equifax, and Experian all allow you to dispute inaccuracies by mail or online. Before sending your letter, include documentation verifying your account status. This will make it easier to prove that the account has been incorrectly reported.
Improve Your Credit to Live the Life You Want
Don't let a low credit score keep you from the life you want. By using the strategies above, you can get your credit in check, improving your financial situation.